15% OFF!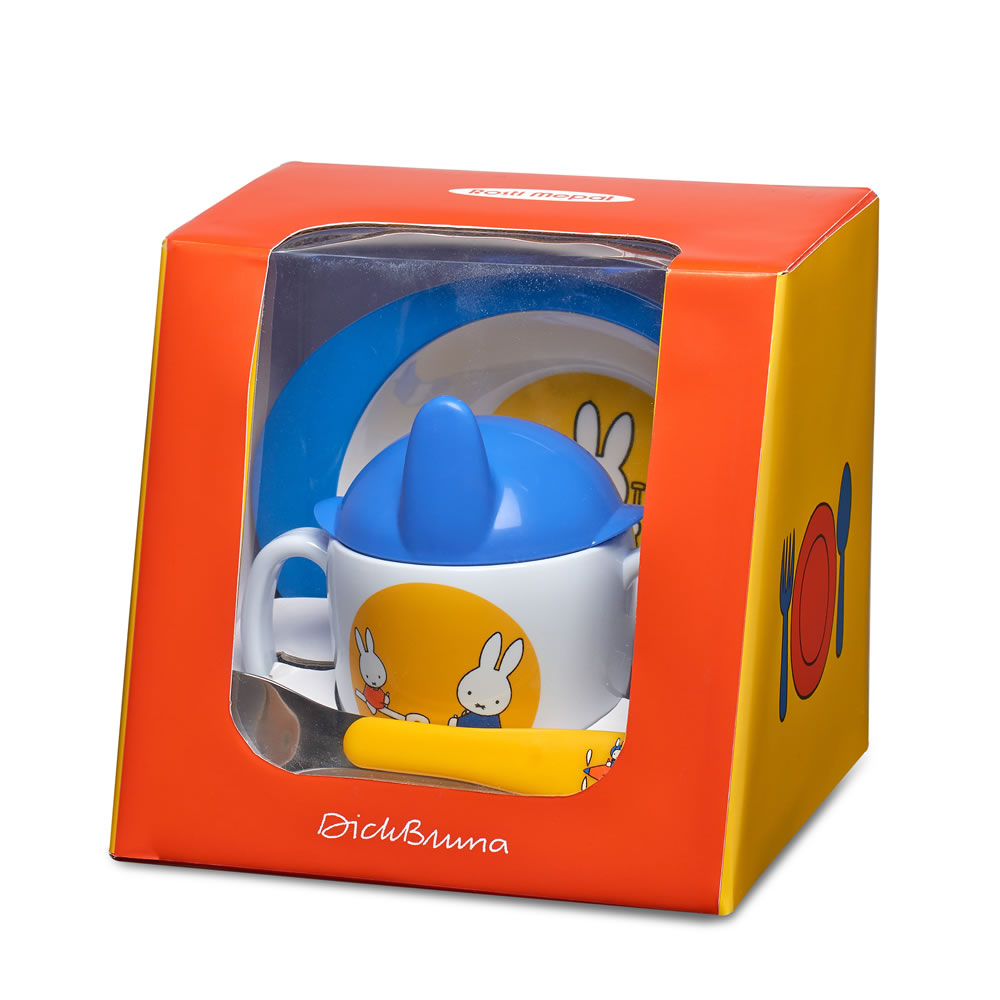 Free UK Shipping on orders over £50
Set Baby 3 Pcs - Miffy Travel
3-piece baby set with Miffy travel print. This Miffy children's set from Rosti Mepal consists of a children's spoon, mug with spout and a bowl. These items are all decorated with a picture of Miffy and belong to the Miffy travel collection. What a fun way for young children to learn how to eat and drink with Dick Bruna children's dinnerware. This set is beautifully gift wrapped, which makes it great to receive, but also great to give as an original baby shower present! Approx 165 x 143 x 154 mm.
More Product Info »
Availability
In Stock
Title
Set Baby 3 Pcs - Miffy Travel
Product Code
108310065200_KIDSTABLEWARE3PC
Edition Type
Open Edition
Copyright
© Mercis bv
More Details
• Shipping: Usually ships within 2-3 day(s)